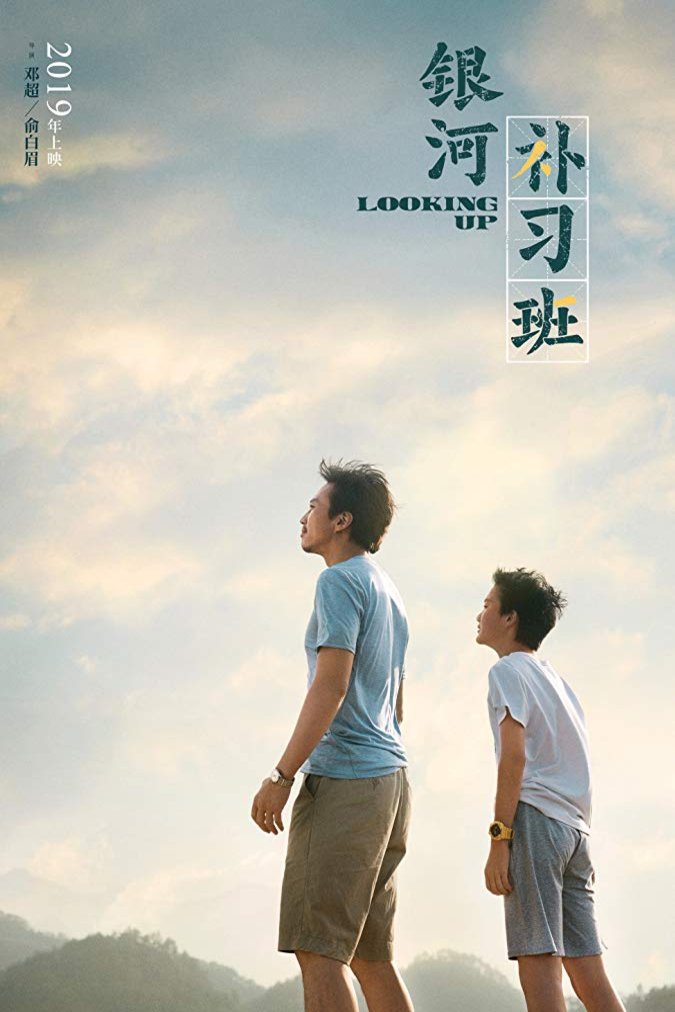 Chinese Film Details
English Title: Looking Up
Chinese Title: Yin He Bu Xi Ba
Directed by: Chao Deng, Baimei Yu
Writer: Baimei Yu
Language: Mandarin Chinese
Subtitles: English, Chinese, Various
Release: 2019
Plot
An astronaut (Chao Deng) is lost in space facing a crisis. He reflects back on his journey of how he got there.
His family ostracized by neighbors for a crime they weren't responsible for, betrayed by someone they trusted, bullied by local thugs, and a father who believed in him throughout which turned him into a man. This is his story.
Review
Looking Up (2019 Chinese film) is a touching story about how a simple boy growing up can be influenced by society, adults, and father figures.
A boy seen by others as useless is believed in by his father. However tragedy strikes, and his father is sent to prison. When the father returns, he tries his best to raise his son into a proper man, all while facing challenges of poverty, society expectations of gaokao, and a society that looks down upon them.
While the story includes themes prevalent in Chinese society (dealing with corruption, rapid increase in inflation and cost of goods, expectations of success from family), the story is centered on the personal growth and development of one boy into a man. It's very inspirational and deserves at least one viewing, if not more.
At the end, the directors relate the lessons of Looking Up back to modern day China, where the government is trying to reform its education system from rote memorization into creative engineering mindsets capable of anything.
Themes include:
-single father raising a boy into a man
-journey from nothing into something
-inspirational / motivational
-cultural exploration
-family ties and drama
Recommendation
The Chinese movie Looking Up (2019) is extremely relatable for Chinese, both raised in the Western world and those raised in Asia. I highly highly recommend it. I cried during the film, but grew from it… I think it helped give insight into my own affairs with my father and family as well.
Expectations of parents, role of father figure, what it means to grow up and pursue our own dreams… this movie is easily the best movie of 2019. Throughout the film, the director inspires, relates, and motivates the audience to become better a better Chinese, and shows the work in China towards making Chinese people better. Go watch this Chinese film now! Looking Up 2019 movie is probably the best movie of 2019.
Availability
United States: showing in select AMC theaters across the country on a limited run.
China: available across the country in various theaters
Online: TBA