There are many scams in New York City (NYC). NYC scams are everywhere because NYC has many tourists and law enforcement has a difficult time cracking down on these scams. Stay safe on your trip by being aware and avoiding these common NYC scams.
Broken Bottle Scam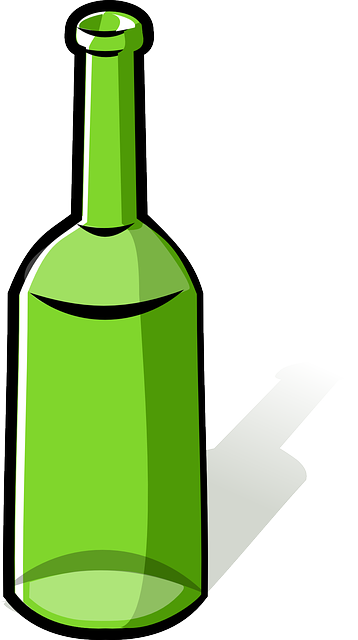 Alternate versions: Broken glasses scam, broken medicine bottle scam, broken insulin scam, broken cell phone scam, dropped food scam
How this NYC scam works:
1) The scammer walks into you. Sometimes he will have an accomplice that will walk to the other side of you so you can't avoid the perpetrator.
2) The scammer will drop what he was holding, say a bottle in a paper bag.
3) The scammer yells at you that you broke his item (bottle of alcohol, glasses, etc.)
The bottle contains liquid (usually water) and was uncapped so it'll start spilling.
The glasses/phone/etc. was already broken.
5) The scammer will demand compensation, while trying to act as intimidating as possible.
How to avoid this scam:
It may be hard to avoid the person bumping into you, especially if their accomplice walks to your other side preventing you from moving away. The key is to AVOID engaging with the person after.
1) Just walk away (while being cautious they're not following you). If they try to follow you or otherwise engage you, yell out very loudly for help. For women, yelling "help! don't touch my breasts!" is a good deterrent as it catches attention. It's technically not lying either, because it's telling them not to touch you, rather than claiming they were. For men, still yell out "Help!" repeatedly and as loudly as you can. They key is to draw attention to you
2) If they still insist on compensation, ask to go to the local police station and you can file your claims. They will almost definitely refuse to do this. They might agree just in case they think you're bluffing, but stay calm and go to the police station. There, ask them for proof (not from their accomplice) and ask for video proof. If they do bring up security footage, it'll show they bumped into you.
The "Broken Bottle" scam is one of the oldest in New York City, but it continues to fool tourists and even locals due to how easy it is to pull off, preying on the compassionate nature or guilty conscious of its victims.

Fake Taxi Scam

How this NYC scam works:
This scam is extra prevalent at the airport but could happen anywhere. I've experienced it myself at Laguardia Airport (LGA).
The scammer approaches you and asks if you're looking for a taxi. He'll lead you to his car (black car, normal car, etc.) and pretend he's a taxi. He may even have a meter inside. He will then overcharge you once you get to the destination.
How to avoid this scam:
You should not be taking taxis in general, you should use Uber/Lyft or public transit. They're typically cheaper and less prone to scams. That being said, if you insist on using a taxi, always find a taxi on your own. If someone approaches you asking if you want a taxi, especially at the airport, ignore them. They're likely a scam. At Laguardia Airport, taxi drivers are not allowed to solicit and there's a special area for licensed taxis.
Costs for transportation from Laguardia Airport (LGA) to Manhattan:
Public Transit $2.75 <<— best option
Uber: $20-$50 typically
Taxi: $40-$60
Scam Taxi: $60-$300
CD Scam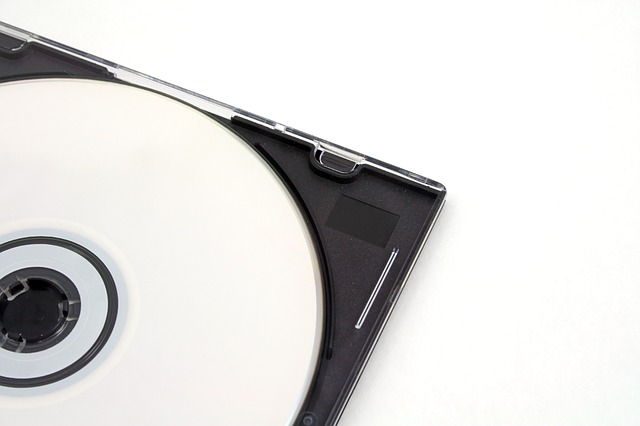 How this NYC scam works:
Someone will hand you a CD. Some victims instinctively take it. Then the scammer will quickly sign the CD while you're holding it, and then demand money.
The scammer will claim they can't sell it to anyone else since they already signed it.
They might surround you or act threatening to intimidate you.
How to avoid this scam:
The key part of this scam is that they'll try to intimidate you. Their reliance is that you'll be afraid so you'll just give them money to get out of the situation.
You don't owe them anything, since you never agreed to any deal.
If they claim you took the CD, say that you were only holding it for them, and will charge them a $50 fee for your help 🙂
Tell them they can involve the authorities. Legally you don't owe them anything so you're in the clear once the police get involved.
Monk Scam
How this NYC scam works:
This is similar to the CD scam. Someone dressed as a monk will politely nod at you and then offer you a prayer bead, book, or something else "holy". Then they will ask you for a donation, hoping that you don't want to offend their religious sensitivities.
How to avoid this scam:
Haven't you learned never to take stuff from strangers in NYC yet? No? Don't take it and just say "no thanks"… if you did take it, just give it back and if they refuse to take it then say "oh you mean you want me to have this for free then?". Real monks don't try to guilt trip you into paying a donation.
Empire State Building Scams
How this NYC scam works:
There are many reports of this scam on Yelp, and we'll summarize it here. As you approach the empire state building, scammers in official looking vests with badges saying "Authorized Ticket Agent" will approach you and ask if you're "going up".
Keep in mind that "Authorized Ticket Agent" doesn't mean anything. It just means they're authorized by themselves to sell fake tickets. You too can wear a badge saying "Authorized Ticket Agent" and sell tickets to your own bathroom for $200 each, while standing in front of a sports game.
They mostly work for NY Skyride which leases space in the building. Their name and sales pitch implies they're part of the tourist attraction but actually what they're selling is a ticket to watch an old movie. Scammy I know. They'll sometimes package a real ticket inside. For example, if the actual ticket costs $32 for an adult, they'll charge you $80 for a VIP package that includes the $32 ticket and their scam ticket. Congrats, they just scammed someone for $48 for a ticket to their old crappy movie. Note that there are other Empire State building scams, this is just the most common one at the moment.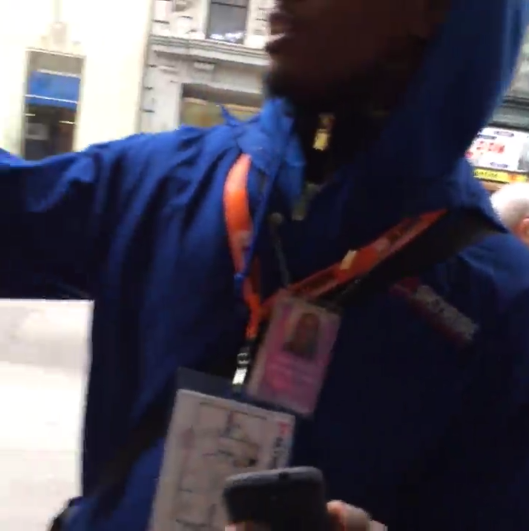 How to avoid this scam:
If you must visit the Empire State Building, make you you only buy tickets online at the official website or in the official queue. If people come up to talk to you, IGNORE THEM. See the part on fake ticket agents scam to understand why what they say are clever lies.
Victim Stories
This business is a disgrace of New York City and I really wish that they will be shut down for scamming and lying to tourists.
My cell was running out of battery and during my trip to NYC, hubby decided last minute that he wanted to go up to the Empire State Building (I did once about 14 years ago so I didn't really care), so there we went without doing a lot of research. The only information that we had was that the ticket to go to the 86th floor is $32 and you have the options to pay extra to get a VIP-SKIP the line pass (we quickly saw this information online at the empire state building website the day before).
Upon arriving at the entrance on 33rd St, we were immediately approached by an African American woman wearing a bright blue jacket with a skyride logo on it. She also wore a batch saying "authorized ticket agent" and looked legit. She asked if we had a ticket so we told her we needed to buy it on the site. She escorted us to the 2nd floor and as she walked us there she started pitching about the $49 cost of the ticket and how paying $5 extra will get us the skip-the-line pass (she said the wait is about 1.5 hours, keep reading and you will know she's bullshitting)). The prices that she told us were significantly higher than what was noted on the website so I asked her about it and she kept saying that it was too.late to purchase the ticket online and the only way is to buy for $49 that include the skyride. I told her I didn't want the skyride and if we can get cheaper without it, she said, "NO!" I asked her multiple times whether the only way to get to the observatory was by purchasing the skyride and she repeatedly said, "Yes."

I grew suspicious and she got impatient and she started being rude and harsh to me. I insisted to leave and she escorted me back to the 1st floor and out of the building. She said since I'm not buying tickets (from her/skyride), I couldn't be in the building! Once we were outside she was still trying to push me to buy tickets from her and finally I said to her, "could you please leave and give us some space" and she finally did.
Using my dying phone, thankfully, it still had enough juice to allow me to pull the FAQ section of the Empire state building website and it clearly stated that "you can purchase the ticket on site!!!!!! Not only online!!" Then, I realized that the skyride lady was a complete scam artist!!!
We ran inside, ignoring her and met a man wearing a maroon color uniform with empire state logo and asked him and he told us where to go, not the skyride!
We went up to the 2nd floor (entrance is on the 34th st side, not the 33rd) and there was NO LINE to buy the ticket and yes, it was only $32!!!!! And there was a short – fast moving line to get through the security checkpoint and we got up to the 86th floor within 5-10 minutes (including the time to buy tickets and go through security).
Skyride people are scammers! Liars! Unprofessional business! Scam artist! They should be fined for lying and scamming tourists! I hope this review will help future visitors of the Empire State Building!
This company employs people who scam innocent tourists. The salesperson sold tickets claiming they were express and that they would go to the 102nd floor of the Empire State Building. In fact all these more expensive tickets do is slow you down by forcing you to watch a lame movie. Avoid this disreputable company that reflects so badly on the city of New York. We also talked to others in the queue who had been sold even more expensive tickets under other false claims.
Statue of Liberty Scams

How this NYC scam works:
Similar to the Empire State Building scam, this NYC scam relies on trickery of wording and pretending to be an official agent for the ferry service. As you get out of the subway station or walk towards the ferry area, these scammers will approach you asking if you're going to the Statue of Liberty. If you ignore them or try to keep going, they'll say "Wait, I work here". This implies a level of authority in the area, so most tourists will stop since they don't want to be going somewhere they shouldn't. In reality, "I work here" just means they work as a scammer in NYC. Notice how they keep it very ambiguous. They'll say they're selling tickets and are the official agent for the Statue of Liberty Tour. This isn't the actual Statue of Liberty ferry service that goes to the island, of course. They're just the official ticket agent for their scam company that runs an overpriced boat AROUND the island but doesn't actually go to the island.
Keep in mind that ONLY one office sells the official tickets, and they do NOT have scammers peddling tickets. You have to go to the official office in the Red Fort to buy tickets. Anywhere else is a scam.
How to avoid this scam:
Only one boatline is actually authorized to take customers to the Statue of Liberty. They sell their tickets at the old fort in Battery Park. They do NOT have agents scouting around asking you if you're going to the Statue of Liberty. You have to go to them for tickets. Assume anyone approaching you is a scammer, because it's almost certainly they are. Some cautious tourists and locals still stop and talk with them when they say "Stop, I work here!" when you try to walk away. While that seems to imply they work for the venue and you're going against the rules by ignoring them, they actually are only able to say that because of the ambiguous nature of "here". They just mean they work in New York City, which anyone can claim. Anyone can say that sentence "I work here"… it just means they work on planet earth!
Avoid people who approach you!
IRS Scam – Fake Tax Audit Scam

How this NYC scam works:
How to avoid this scam:
Victim Story:
A different version of this scam tries to use deportation as a threat to get people to pay up right away. It also includes telling the potential victim that they can't tell anyone. The gift card portion should have been a dead giveaway it's a scam but the threat of deportation can cloud peoples' judgement.
I had a stressful week and yesterday someone very convincingly (at first) pretended to be a senior IRS officer, (he had an accent and was likely POC) telling me that I have committed tax fraud and if I didn't pay 4000 I'd be deported because I am a green card holder, and not yet a citizen. I was freaking out and this was really stressful, they told me that I wasn't allowed to talk to anyone about this until I paid, ( because the call was apparently being recorded and sent to federal court) and they kept on threatening arrest, and deportation if I didn't go to best buy to put 4000$ in a gift card to give to an "IRS officer". I was so stressed out by these threats that it took me like thirty minutes into this conversation to realize that I wasted my entire morning being scammed. Luckily I didn't buy any gift cards but this ruined a big chunk of my day. Be careful about suspicious phone calls. This situation worries me, because look at how far people, (even migrant POC) are willing to manipulate the violence of the current government and lie to steal money. I wonder what would happen to the elders whose English may not be good enough to understand what is happening or a younger person who might not have the real life experience to spot a scam. Look out for each other.
Overcharged NYC Taxi Scam

How this NYC scam works:
The driver will try to tack on extra charges, such as toll booths, late night charge, credit card charge, etc.
The driver may also try to drive the long way around.
How to avoid this scam:
Again, avoid taxis. Take public transit or use Uber/Lyft.
Weed World Scam
How this NYC scam works:
A green truck selling candies near tourist areas. The truck will be decorated with wild colors and designed to give the impression that the candies are weed, while they are not. They sell candies "flavored like weed" but doesn't actually contain weed. From Yelp reviews, the candies aren't even good.
How to avoid this scam:
Weed is not legal in New York City. Weed is legal in Canadian cities like Toronto and Vancouver.
Avoiding NYC Scams in General
Hopefully this list of NYC scams will help you prevent getting scammed while in New York City.
Follow the simple steps your parents taught you to avoid being scammed in NYC:
1) Don't talk to strangers. If someone approaches you in NYC they usually have a reason, especially when it comes to money (or tickets) related matters.
2) Never agree to give someone money. If they demand it for whatever reason, ask to go to the police station. Google Map the police station yourself to make sure they're not leading you into a random alley. Real people that aren't scammers won't hesitate to involve the police.
3) Yell loudly for help
4) Share this list of NYC scams so your friends don't get scammed.
Crowdsourced Scam Alert Project