I bought a pasta pass for $108.88 for 9 weeks of unlimited pasta, soup/salad, and breadsticks while dining in at Olive Garden. This is my story.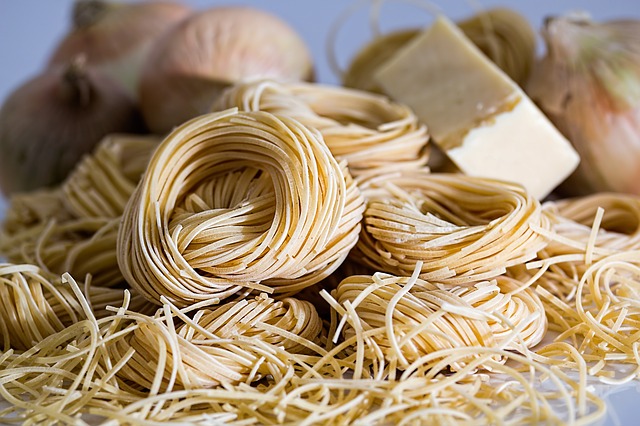 What is the Olive Garden Pasta Pass?
The Pasta Pass allows a Passholder to enjoy the Never Ending Pasta Bowl® menu at Olive Garden as many times as they wish in-restaurant for 9 weeks. That's right – unlimited pasta, sauce and toppings, plus all the soup or salad and breadsticks at Olive Garden for 9 weeks! Never Ending Pasta Bowl is offered September 23-November 24, 2019. The Pasta Pass is not available for redemption with ToGo orders, but in-restaurant redemptions are unlimited with the Pass.
Pasta Choices
Pastas: Fettuccine, Spaghetti, Rigatoni, Angel Hair, Cavatappi, Gluten-Free Rotini, Whole Grain Linguine
Sauces: Creamy Mushroom, Traditional Marinara, Five Cheese Marinara, Traditional Meat Sauce, Alfredo
Toppings: Garden Veggies, Meatballs, Italian Sausage, Crispy Chicken Fritta, Grilled Chicken, Crispy Shrimp Fritta
Chineseman Pasta Challenge
The 2019 pasta pass is effective from September 23 to November 24.
I aim to use the pasta pass every weeknight for dinner, and twice daily on weekends. This amounts to 81 meals at Olive Garden over 9 weeks. To make the best use of the pass, it's not the number of visits that I make but rather what I order and how long I stay. Therefore I'll be tracking that as well.
Log Type
I will document:
-date of visit
-location (likely NYC Times Square and NYC Harlem)
-order (counts of pasta, soup, salad, and breadsticks)
-server name
-wait times
-service comments
-anything else that comes to mind during the challenge
We will discover if service goes down over time after repeated visits, any deterioration in service due to ordering 5 bowls of soup in one meal, etc.
Challenge Results
Day 1
September 23rd… to be written, so check back then!