Apr 29 2021
Specialized High School Admissions Test results for the 2021-2022 school year are out. Asians have done well in the fair, standardized, objective test but the new NYC schools chancellor Meisha Porter says the results are unacceptable.
23,528 students took the SHSAT with 4,262 receiving an offer to a specialized high school based on their exam scores. 53.7% of offers went to Asian students while 27.9% of offers went to White students. Asian students have done consistently scored well on the test and are well represented in the prestigious Stuyvesant High School and Bronx Science High School. However, the Blasio-appointed schools chancellor calls these results unacceptable.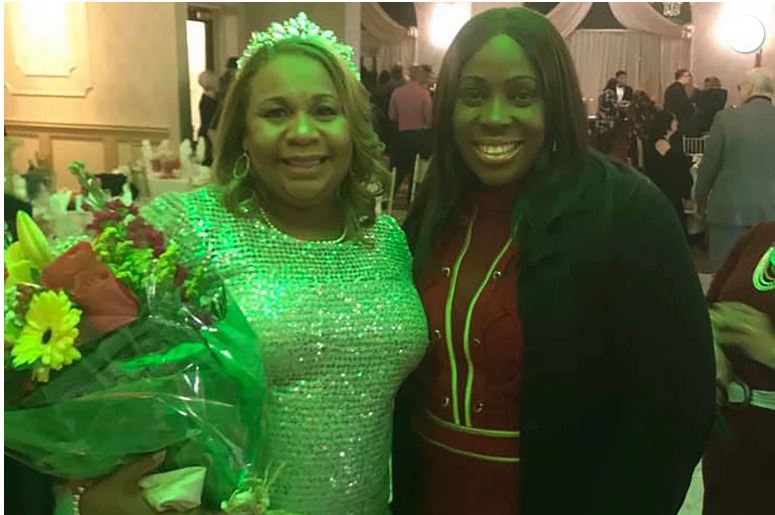 Instead, the continued use of the Specialized High School Admissions Test will produce the same unacceptable results over and over again, and it's far past the time for our students to be fairly represented in these schools

-NYC Schools Chancellor Meisha Porter
New York City, under Democrat Bill deBlasio, has consistently tried to discriminate against Asian students. The bipartisan Hecht-Calandra Act was passed by the state government in 1972 to require a standardized test to prevent the city government from discriminating against Asians. Despite this, Mayor Blasio, has been trying to reduce Asian enrollment in top high schools. Understanding that school admissions and racism can be hot potato politically, he did this by proxy, first by hiring racist Richard Carranza and now Meisha Porter as NYC school chancellor. In defense of his racist plan to reduce Asian enrollment in top high schools, Carranza has said on record "I just don't buy into the narrative that any one ethnic group owns admission to these schools" (referring to Asians). Now replaced by Meisha Porter as schools chancellor, it looks like she's trying to continue his racist attempts to reduce Asian enrollment in good schools.
Unfortunately, Democrats have perpetuated discrimination for decades against Asians when it comes to education by advancing anti-asian policies that penalizes Asians for, well, being Asian. In 2021, they voted AGAINST a proposal to stop federal funding for colleges that discriminate against Asians. While we're still compiling data for 2021 school year, the 2020 data (compiled by Politico) below should be fairly representative of the ethnicity breakdown.

Asians should not be penalized for studying hard and performing well on an objective fair test. Attempts to "diversify" or look at students by race is inherently racist. Even if the schools are 100% Asian, that is okay. It was a fair method that rewards hard work and care from families who want their kids to do well.
SHSAT 2021 offer data:
Native American: Total testers: 196; Distribution of Testers by Ethnicity: 0.8%; Total Offers by Ethnicity: 14; Distribution of Offers by Ethnicity: 0.3%; Percent of Testers Who Received an Offer by Ethnicity: 7.1%
Asian: Total testers: 8,167; Distribution of Testers by Ethnicity: 34.7%; Total Offers by Ethnicity: 2,288; Distribution of Offers by Ethnicity: 53.7%; Percent of Testers Who Received an Offer by Ethnicity: 28%
Black: Total testers: 4,357; Distribution of Testers by Ethnicity: 18.5%; Total Offers by Ethnicity: 153; Distribution of Offers by Ethnicity: 3.6%; Percent of Testers Who Received an Offer by Ethnicity: 3.5%
Latino: Total testers: 5,357; Distribution of Testers by Ethnicity: 22.8%; Total Offers by Ethnicity: 231; Distribution of Offers by Ethnicity: 5.4%; Percent of Testers Who Received an Offer by Ethnicity: 4.3%
White: Total testers: 4,336; Distribution of Testers by Ethnicity: 18.4%; Total Offers by Ethnicity: 1,188; Distribution of Offers by Ethnicity: 27.9%; Percent of Testers Who Received an Offer by Ethnicity: 27.4%
Multi-Racial: Total testers: 427; Distribution of Testers by Ethnicity: 1.8%; Total Offers by Ethnicity: 157; Distribution of Offers by Ethnicity: 3.7%; Percent of Testers Who Received an Offer by Ethnicity: 36.8%
Unknown: Total testers: 679; Distribution of Testers by Ethnicity: 2.9%; Total Offers by Ethnicity: 231; Distribution of Offers by Ethnicity: 5.4%; Percent of Testers Who Received an Offer by Ethnicity: 34%